We interviewed Quim Rabassa
An amazing mind. I know I have an appointment with one of the titans of creativity in the hospitality industry. After a smiling smile from a guy who wears sneakers, chino pants and a T-shirt, a monster hides in his own, and I neither sense it nor exaggerate it, I know it.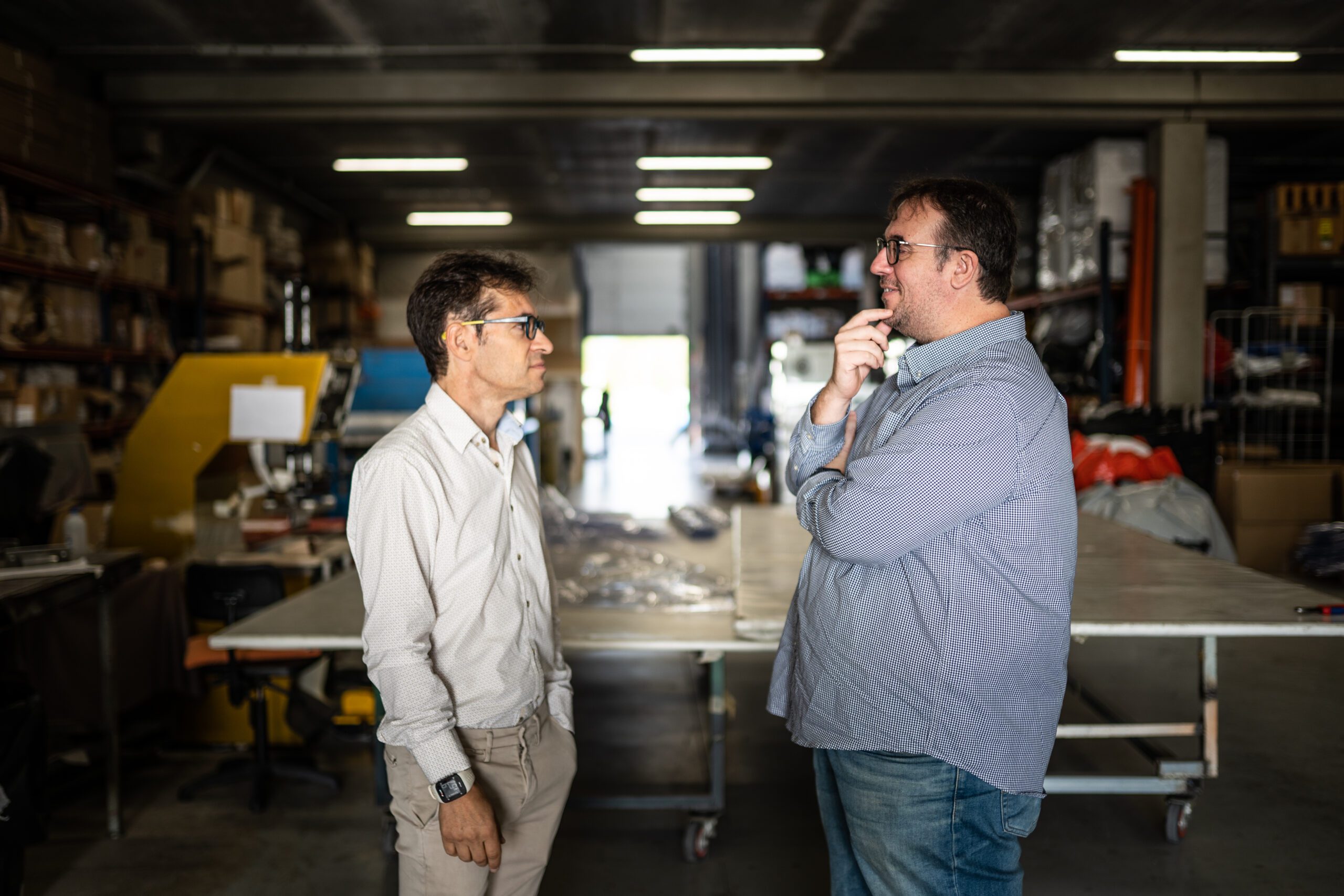 Quim Rabassa and Pere Maymi
The mix of creativity, passion for innovation, accuracy of calculation and perfectionism have led Quim Rabassa, the creative and sales director of Skybubbles to revolutionize the world of lodging experiences. From Santa Coloma de Farners, a small town located between Girona and Barcelona, the SKBs are created and spread all over the globe. From Spain to Mexico or the Maldives, the SKBs have come to stay and it will become more and more normal to find them in our tourist leisure scene.
Pere. What are two brothers specialized in inflatable architecture doing in the world of lodging?
Quim. There are days that I myself look for that answer, hahaha. We come from a company with more than 20 years of experience in inflatable architecture, at that time our clients asked us for personalized figures for their congresses, events or advertising. We began to receive orders from a Belgian client for bubbles that were intended for accommodation in campsites and resorts, basically in France and Belgium. At that time they were very simple and we clearly saw the possibility of elevating that concept to a much more exclusive, solid and quality product. That's where the idea comes from.
"A space that allows its guest to live a unique experience through communion between nature and comfort."
P. And what happened to the client?
Q. We offered him to join us but he preferred to continue doing what he was doing, so we embarked convinced, and obviously we lost the client, hahaha.
P. What is a Skybubble?
Q. Conceptually it is a space that allows its guest to live a unique experience through communion between nature and comfort. They are rooms of high standing in services and finishes covered by a transparent and insulating bubble that allows you to contemplate 360 degrees what happens while you are inside.
P. It is one of those products that is visually understood immediately but that is not easy to explain if you have not seen one.
Q. Exactly, for this reason we have been working to be able to explain clearly, concisely and with words what we do, what I have answered is not the result of chance, it comes from conceptualization and sharing work with our entire team and collaborators , direct and indirect. Even so, in this case the image will always be the image.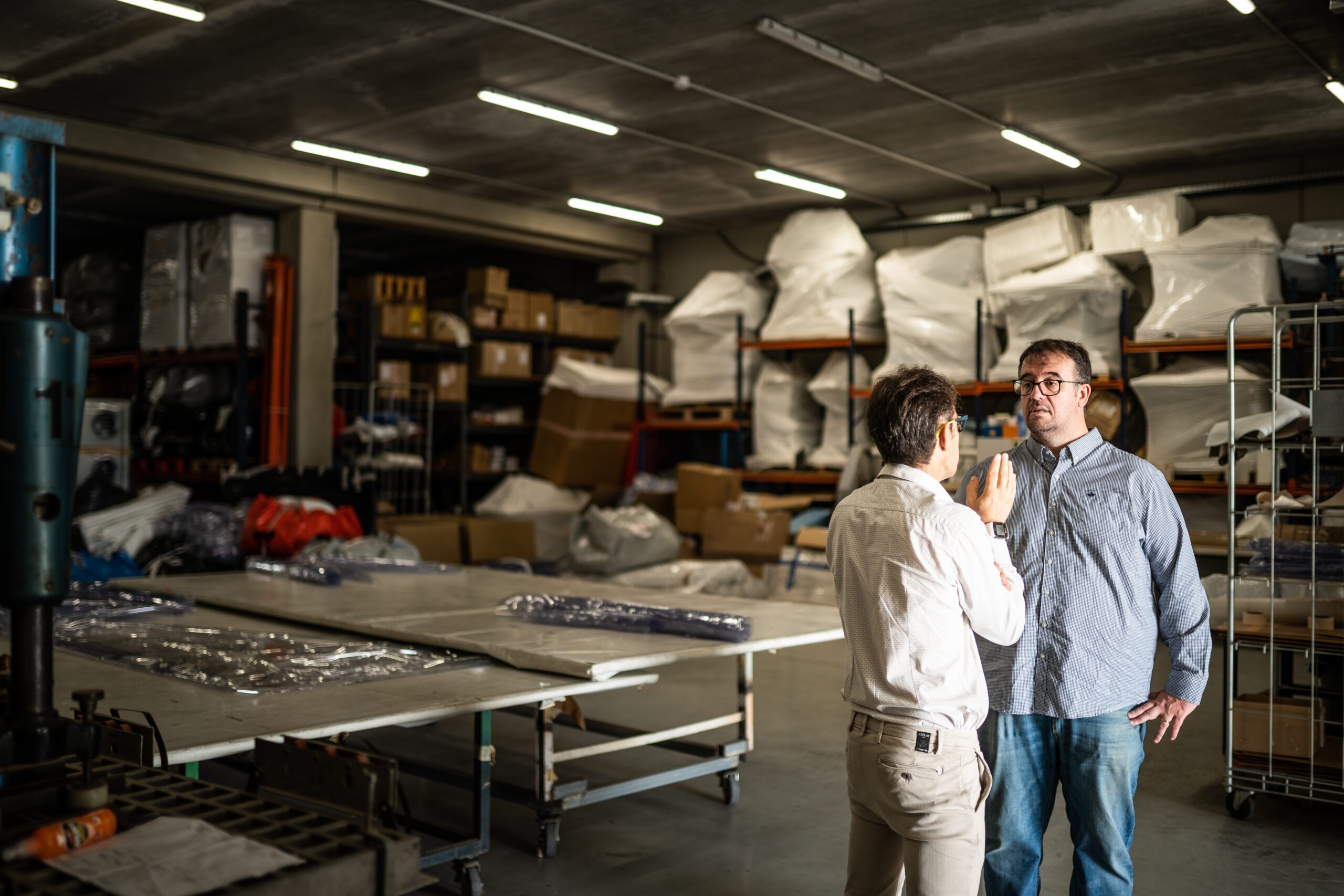 Quim Rabassa and Pere Maymi
P. I see your product, I see how you talk… Innovation is felt throughout the space. I'm wrong?
Q. Innovation is one of our main values, there is not a day that we do not think about how to improve our product or a day that we do not think about how to improve our client's experience. It is a way of living what we do, innovation and perfectionism. We know what is required of us and we pursue it and achieve it.
P. When you talk about a client, do you talk about those who book and stay at an SKB?
Q. No! That is the user of the SKB, it is the client of our client. Our client is the one who decides to bet on the SKB as a business.
P. What profile are we talking about?
Q we have two clearly defined profiles; On the one hand, entrepreneurs with proven experience in the world of hospitality who want to start their own project and, on the other hand, managers of high-end hotels who seek to surprise their clients and differentiate themselves from their competition.
"We are closer to art, design and manufacturing than to mechanical replicability."
P. Is the reason for buying differentiation?

Q. If it were just to differentiate ourselves, our business model wouldn't work and the skbs would be one more product than we did before. I believe that a different product is not enough to consolidate a business strategy today. That the product is good is the minimum that anyone who buys a product or service expects.
P. And then, what do you think are the reasons why one of your clients decides for you?
Q. There are three key reasons; The first is the time, since you order an SKB until you can market it, it can only take a couple of months, if it is organized well, compared to any other type of accommodation there is no color. The second is the return; Lodging in a SKB is marketed 100 to 300% higher on average than a room in any 4-star hotel, the third is occupancy; the SKBs have an occupancy rate of 90%. We have clients who have reservations for months to come.
P. It sounds very good, you have studied it!
Q. If you have not studied your business model, you do not have a business. In our case, it is useless to have clients if what we do does not work for them, therefore it is a fundamental part of our business.
P. And are all SKBs the same?
Q. We have 4 models depending on the needs that arise;
The suite, which is our standard and the one we sell the most, the Premium, which is an upgrade of the suite in terms of space and amenities, the Family and Friends, where up to 4 people can stay in a single Bubble with two separate bathrooms and finally the start. The latter is a tribute, it is the first model that we began to market and currently serves to create unique and different spaces for hotels and resorts (dinners, reading, games, etc. etc.), it is a room, it does not have a separate room or bathroom.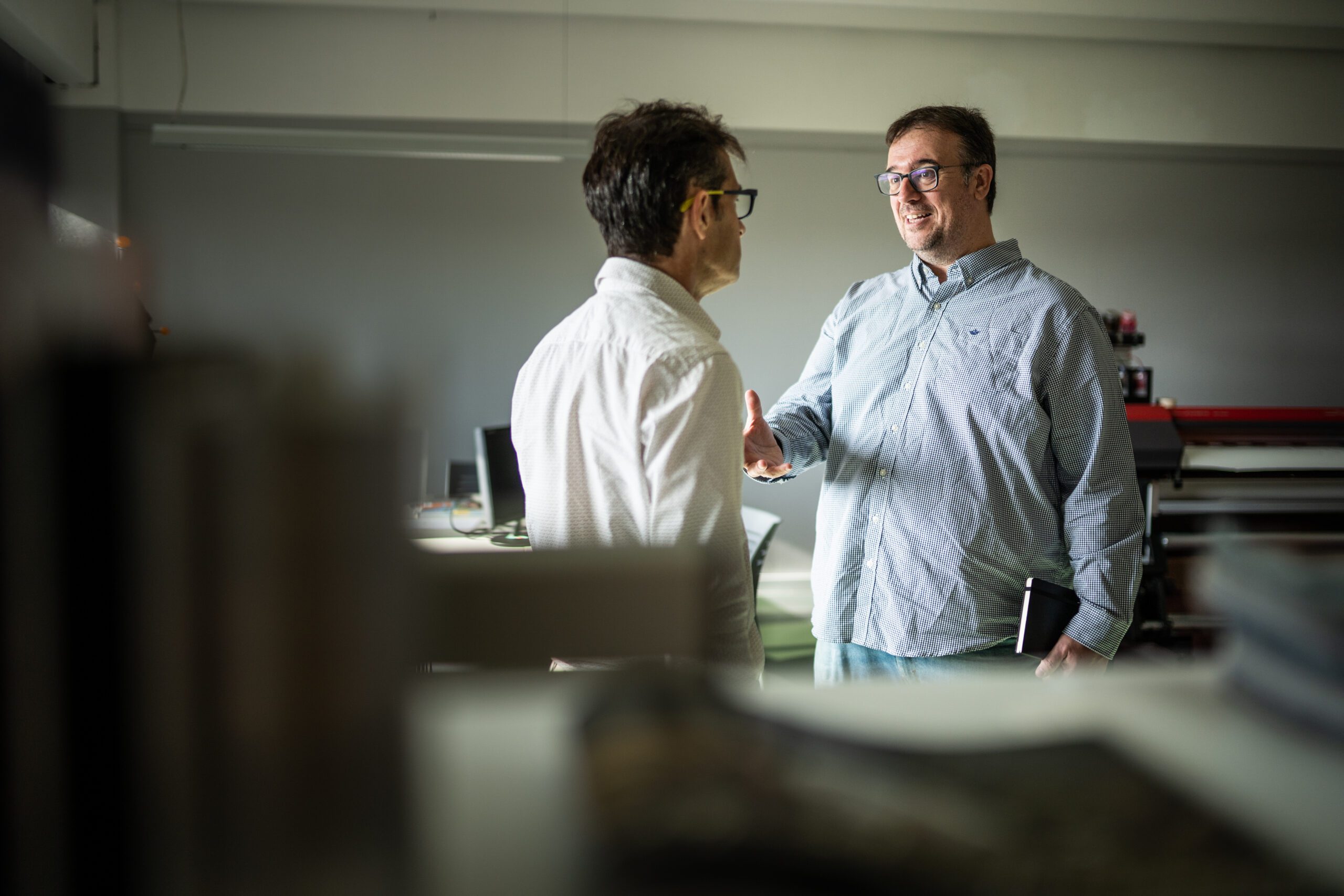 Quim Rabassa and Pere Maymi
P. And when you think about the future, what do you see?

Q. I see SKBs all over the world, our mission is to find people who see in our product a way of understanding a project beyond their solvency. Solvency and success are consequences, not ends, and we see this with the customers who have invested and continue to invest in SKBs. Nothing makes us more proud than seeing how they become benchmarks in their areas. The SKBs transcend the local, I see them as a global phenomenon.
"It's not about growing, it's about knowing how to grow."
P. Y replicable….
Q. Of course, and we also have to think about that, not only growing but also being able to do so sustainably over time without forgetting the innovation, quality and level of detail that we want for each of our SKBs. Believe me, it's not a minor challenge, it's not about growing, it's about knowing how to grow.
P. I had a teacher who said that what does not grow dies…
Q. Agreed, but without ever forgetting the premises with which a company has managed to grow. We are not nor do we pretend to be a Startup, we are closer to art, design and manufacturing than to mechanical replicability.
P. Quim, I listen to you and I think that there is no going back, your conviction is total and that is the first step to achieve great things.
Q. Well let's go for them!